© Copyright
All ODDknit designs are free to view and download from ODDknit.com and I hope you enjoy knitting them for yourself or as gifts for others.
Please do not reproduce the designs or images without permission or sell items knitted from the designs for profit.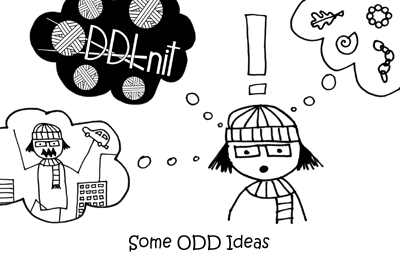 That said, it is always fun to share odd ideas so if you would like to discuss the use of ODDknit patterns or resources please get in touch.
© 2010 All desgins and images are copyright of ODDknit.